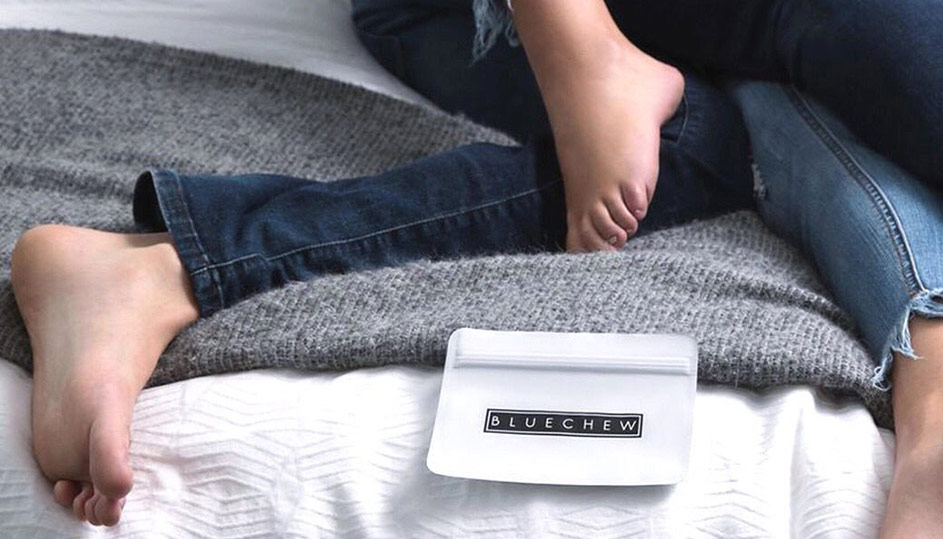 Is BlueChew's Generic Sildenafil As Good As Viagra?
There are a lot of things we don't mind using the generic versions of. Many generic versions of name brand products are found to be superior to their pricier counterparts. (Generic Vs Brand Name Products) Occasionally, one brand becomes so synonymous with the product, we never again refer to it by anything than the brand name. Kleenex, for example. Coke is another example. We use these product brand names to mean an actual product such as tissue paper or soft drinks. When this occurs, we often find it hard to try any other brand of product. It somehow seems inferior, even if it is identical in everything but name. Such is often the case with erectile disfunction medications such as Viagra. The truth is, generic Sildenafil is every bit as good as Viagra.

Generic Sildenafil In BlueChew VS Viagra
Sildenafil is the active ingredient in Viagra. It is the chemical that makes the magic happen. Without it, its just a placebo. Sildenafil is manufactured by the Teva Company. It was launched in December of 2017 and is FDA approved which means the Federal Drug Administration considers it to be bioequivalent to Viagra. This judgement was made because the extent of absorption as well as the rate are the same as the name brand causing the same effects.

Strength of Generic Sildenafil VS Viagra
Sildenafil is available in the same strengths as Viagra. This includes:
• 25 mg tablet
• 50 mg tablet
• 100 mg tablet

The effects and potency of each mg tablet are the same as the effects of Viagra at the same milligram. The prescribed strength is a direct result of a doctor's examination. Specific health and lifestyle factors are considered before the correct dosage can be determined. Dosage amounts may increase, decrease, or stop completely at any time.

What Is The Difference in Price Between Generic Sildenafil & Viagra?
Just as with any other consumer product, the generic version is cheaper. This is no different for erectile disfunction drugs. Generic sildenafil is approximately half the cost of the name brands. Costs are cheaper for the generic versions because they do not have the expenditures of a large brand. Big name brands usually invent their own drugs. There may be a team of researchers and doctors to pay which can hundreds of millions of dollars. Pharmaceutical companies invest in these drugs so that they are the sole company allowed to draw any profit from its sales for the first few years. A lot of money goes into marketing as well. Generic drugs are banking on an already well-established drug. They don't need to advertise.

So, What's the Difference?
The only real difference between Viagra and the generic form Sildenafil is the inactive ingredients. This is the reason you may see a generic erectile dysfunction pill that is not blue. They are also shaped differently. Viagra are diamond shaped. Most generic are oval shaped.
Other than Sildenafil.

Viagra contains the following nonactive ingredients:
• Croscarmellose SodiumFD&C Blue No. 2
• Calcium Phosphate Dibasic
• Microcrystalline Cellulose
• Titanium Dioxide
• Triacetin
• Hypromellose
• Lactose
• Magnesium Stearate

BlueChew's Sildenafil generic version ingredients include:
• Calcium Phosphate Dibasic
• Magnesium Stearate
• Titanium Dioxide
• Croscarmellose Sodium
• Polyethylene Glycol
• Polyvinyl Alcohol
• Talc
• Microcrystalline Cellulose

The Bottom Line – Is BlueChew's Generic Sildenafil as Good as Viagra?
BlueChew is the same product as Viagra. It is made with the same active ingredients but without the additional costs of advertising, research, and development. There are small differences in the two products, but nothing that makes any major effect on how the drug performs or how long it lasts. The generic is also as safe as the name brand and is deemed so by the FDA.

The only real reason generic brands aren't brought out sooner is to give the pharmaceutical companies time to make their money from the drug. Once the drug becomes widely known, the big pharma companies can afford to let people have it for a larger discount. The only reason not to buy generic is if you just enjoy paying higher prices. BlueChew is one of the newest erectile disfunction treatments available. The distinctive chewable tablet sets itself apart from swallowing pills because you aren't dependent on water. BlueChew's Generic Sildenafil is as good as Viagra in all measurable ways.