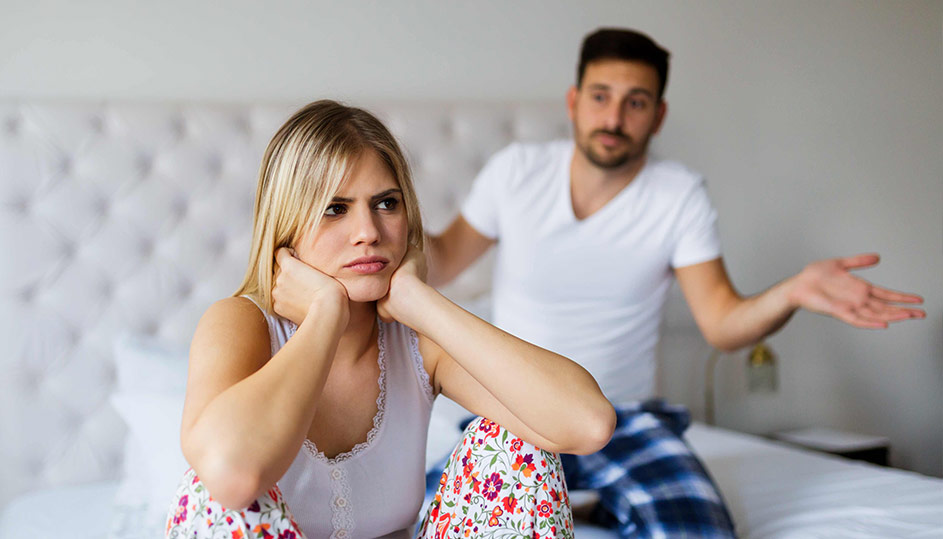 Erectile Dysfunction: Symptoms and Treatment – How BlueChew Can Help
Erectile dysfunction (ED) is the inability to obtain an erection suitable for sexual activity. The new chewable trend in ED drugs, pioneered by BlueChew is offered an inexpensive, modern, and potent solution to erectile dysfunction in all ages of men.
Erectile Dysfunction: What it Really Is:


Erectile dysfunction is the modern name for impotence. It's a new name for an old problem that affects millions of men each year. There is a lot more to ED than just a lack of erection. Fortunately, there are many solutions. The most difficult part of ED is deciding which solution best fits your lifestyle. BlueChew is one of the easiest medicines to take. It's a chewable solution to ED that works as fast and reliably as any other brand name ED drug.
Symptoms of Erectile Dysfunction and the Effects of BlueChew


The symptoms of erectile dysfunction are few and obvious:
• An inability or struggle to conjure an erection
• An inability to sustain an erection
• A weak or infirm erection
• Loss of or low sex drive


BlueChew is an erectile dysfunction treatment that alleviates the symptoms of ED by helping more blood enter the penis. It does this by relaxing the muscles and blood vessels responsible for carrying blood to the penis when an erection is required.
Causes of Erectile Dysfunction


Erectile dysfunction can be cause by several different physical problems. These can include:
• Heart disease
• Diabetes
• Obesity
• High blood pressure
• Atherosclerosis (clogged arteries)
• Metabolic syndrome
• Parkinson's disease
• Smoking
• Drug and Alcohol use
• Hormonal fluctuations
• Some prescription meds
• Spinal cord injury


Erectile dysfunction can also be caused by some psychological issues. The brain is an important part of sex. A malfunction in the brain can easily lead to erectile dysfunction. Some psychological causes could be:
• Depression
• Anxiety
• Bipolarism
• Stress


Treatment for Erectile Dysfunction: Where Does BlueChew Fit In?
There are several treatments for erectile dysfunction. There are a variety of medicines to choose from as well as more holistic remedies and lifestyle changes that can change your sexual life. Surgical procedures are also an option.


Often, self-care is all it takes to restore your ability to get an erection. Laying aside bad habits such as smoking, and drinking can lead to a healthier body and erection. Losing weight and managing stress can perk up your sexual appetite as well.


Changing the way you eat is another way you can improve your ED by caring for yourself better. Eating healthy meals boosts your health, but there are several foods said to be natural erection helpers.


Feeds That Help With Erectile Dysfunction:
• Watermelon
• Dark chocolate
• Coffee
• Olive oil
• Walnuts
• Salmon


There are a few different types of therapy that can help with erectile dysfunction. Hormone therapy replaces testosterone when levels are too low to obtain or sustain an erection. Vacuum erection therapy employs the use of a hand or battery-operated pump to achieve an erection and a tension ring placed at the base to maintain it.
Psychotherapy treats anxiety, stress, and depression as causes of erectile dysfunction.


The easiest erectile dysfunction remedy of all is probably oral medication. It doesn't get much easier than popping a tiny pill to solve all your ED issues. BlueChew has made it even easier with its unique chewable tablet design. It tastes much like a children's vitamin and quickly dissolves with no aftertaste.



BlueChew is simply a chewable, generic version of the most popular and reliable ED drugs on the market. Viagra, Cialis, and Levitra are all name brands that add to the price of the product. BlueChew uses the same drugs that are found in the name brand ED medicines but without all the add-on pricing. The virtual appointment facet of BlueChew is a convenience most guys don't count on. You get to have your health consultation and get your prescription from the comfort of your living room. Your ED medications arrive to your home in a plain envelope. You never have to worry about anyone knowing your business.
If all else fails, surgery is an option. A
penile implant
can be implemented. These implants inflate on both sides of the penis and bend with its curves. This is a drastic response that is used when there is no other solution for erectile dysfunction. Erectile dysfunction is scary. It can destroy your self-confidence and steal the joy of life. There are so many solutions, it isn't necessary to suffer. Use the privacy and comfort of an online BlueChew appointment to get your ED solution.